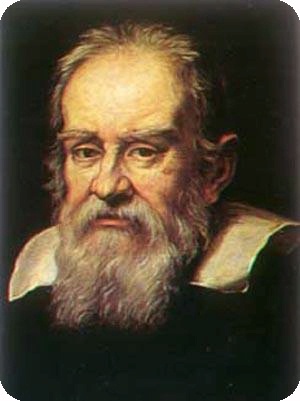 But religion doesn't stop there. In addition to questioning the stories of the past, how mankind/existence was created it also serves to set down moral code for people to follow. Sometimes this moral code is rather blurry and open to interpretation. For example some of the rules made by religious men of the past really emphasize the treatment of women and issues concerning chastity and modesty. For example women in Islam are expected to dress in a fashion that doesn't show their hair in public, but the same rule also exists in the Christian Bible... but many Christians simply ignore that rule.

Thus the adherence to specific rules have created sub-groups of various religions. Lutherans, Protestants, Presbyterians and the United Church for example have very different interpretations about sex, homosexuality, violence and the treatment of women. In the reverse direction Roman Catholics and Mormons either strongly adhere to those rules (and confess to breaking them), and in the case of Mormons even make up new rules or break specific ones.

In our modern society there are those of us that believe these stories are all a load of hogwash and bullshit, and either don't care about religion (non-religious) or actively point out their disbelief (atheists). A noted example is philosopher Friedrich Nietzsche, who promoted the view of "God is dead" and "eternal return", the belief that the universe/life repeats itself.

Even amongst philosophers and atheists there is a lot of room for interpretation. It becomes a question of whether there is an universal divine intelligence guiding the power of creation in the universe, or whether life on planets like Earth is simply an accident of creation. Galileo Galilei for example theorized that life might exist on other planets and wondered if they too questioned their existence and believed in gods. The Catholic Church forced him to recant his beliefs or face execution. Galileo lived out his remaining years under house arrest during the Inquisition.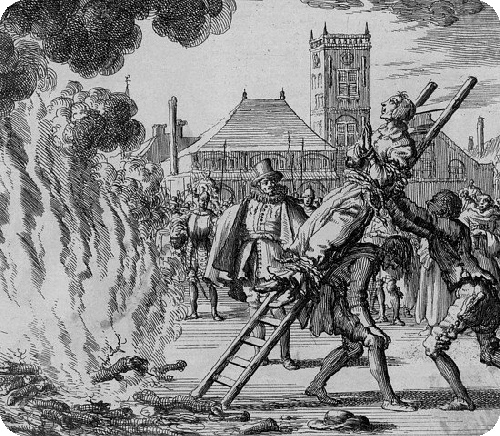 Evolution, Charles Darwin's theory that creatures adapt and change over time by passing new adaptations down to offspring, has been scientifically proven. But naysayers of evolution still believe that humans are somehow exempt from evolution, using the belief that god created mankind in his own image, and that only animals are subject to evolution. The search for the missing link between mankind, cro-magnon man and apes continues to go on and will never end because there will always be a tiny gap between known links.
The end result is we can only ever theorize about the nature of existence, the creation of life and whether life exists elsewhere in the universe. We will never truly know how mankind came to be, we can only believe in our theories.
But is theories worth fighting and dying over? No. Religion has frequently been used in the past as an excuse for war over territory and power. The only thing truly worth fighting for is freedom. The freedom to believe anything you want.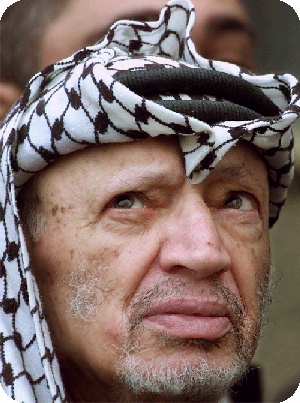 The Last 100 Years of World Religion
In 1900, Believers by Percentage:
Judeo-Christianity 34.5%
Chinese-Traditional* 23.5%
Hinduism 12.5%
Islam 12.3%
Buddhism 7.8%
Other 9.2%
Non-Religious/Atheist 0.2%
---
In 2000, Believers by Percentage:
Judeo-Christianity 33.0%
Islam 19.6%
Non-Religious/Atheist 15.1%
Hinduism 13.4%
Other 6.7%
Chinese-Traditional* 6.3%
Buddhism 5.9%
*Note: Chinese-Traditional is a combination of Taoist, Confucian and Buddhism.
---
Major Changes during the last 100 years:
Christianity shrunk by 1.5 percenage points.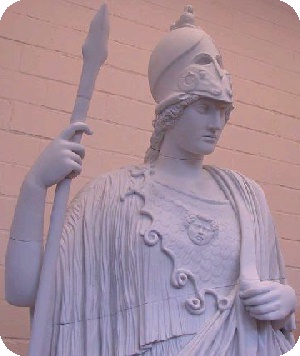 Chinese-Traditional shrunk by 17.2 percentage points.
Hinduism grew 0.9 percentage points.
Islam grew 7.3 percentage points.
Buddhism shrunk 1.9 percentage points.
Non-Religious/Atheism grew 14.9 percentage points.
Statistical Source: National Geographic's "Geography of Religion", 2004.
---
Believers by Continent (sorted by dominant religion first):
Africa: Islam, Christianity, Hinduism.
Asia: Buddhism, Islam, Hinduism, Christianity.
Australia: Christianity, Indigineous.
Europe: Christianity, Islam.
North America: Christianity, Judaism, Buddhism.
South America: Christianity.
---
Countries with the Most Hindus
India 755,135,000
Nepal 18,354,000
Bangladesh 15,995,000
Indonesia 7,259,000
Sri Lanka 2,124,000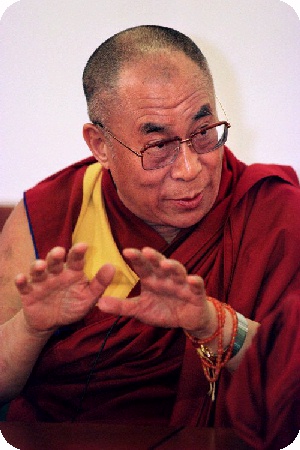 Pakistan 1,868,000
Malaysia 1,630,000
United States 1032,000
South Africa 959,000
Myanmar 893,000
---
Countries with the Most Christians:
United States 235,742,000
Brazil 155,545,000
Mexico 95,169,000
China 89,056,000
Russia 84,308,000
Philippines 68,151,000
India 62,341,000
Germany 62,326,000
Nigeria 51,123,000
Dem. Rep. of the Congo 49,256,000
---
Countries with the Most Muslims
Indonesia 181,368,000
Pakistan 141,650,000
India 123,960,000
Bangladesh 110,805,000
Turkey 65,637,000
Egypt 65,612,000
Iran 65,439,000
Nigeria 63,300,000
China 38,208,000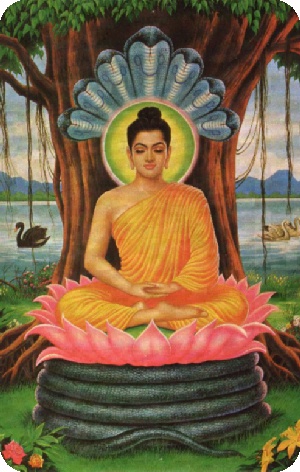 Algeria 30,690,000
---
Countries with the Most Buddhists:
China 105,829,000
Japan 69,931,000
Thailand 52,383,000
Vietnam 39,534,000
Myanmar 33,145,000
Sri Lanka 12,879,000
Cambodia 9,462,000
India 7,249,000
South Korea 7,174,000
Taiwan 4,686,000
---
Countries with the Most Jews
United States 5,621,000
Israel 3,951,000
Russia 951,000
France 591,000
Argentina 490,000
Canada 403,000
Brazil 357,000
Britain 302,000
Palestine 273,000
Ukraine 220,000
Statistical Source: National Geographic's "Geography of Religion", 2004.
---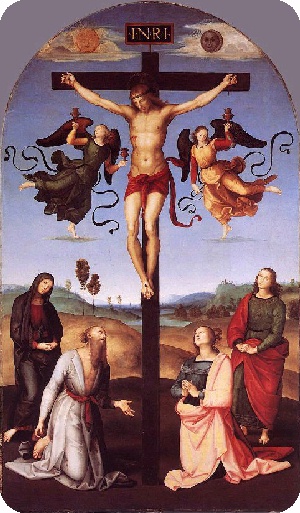 Religious Milestones: 1900 - Present
1906 - Mohandas Karamchand Gandhi uses satyagraha (non-violent protest) for the first time to protest against Indian segregation/unfair laws in South Africa.
1928 - Mohandas Karamchand Gandhi pushes for India to be given Dominion Status.
1941-1945 - Six million Jews are murdered by NAZI-Christians during WWII.
1947 - Creation of Muslim Pakistan.
1948 - Mohandas Karamchand Gandhi is assassinated by a Hindu radical. His last words were "Oh God."
1948 - The State of Israel is Founded.
1948 - World Council of Churches formed.
1950 - World Fellowship of Buddhists formed.
1959 - The Dalai Lama escapes to India during the Chinese invasion of Tibet.
1962-65 - The Second Vatican Council marks shift to the modern Catholic Church.
1966 - Maulana Karenga creates Kwanzaa.
1966 - Swami Prabhupuda founds the International Society for Krishna Consciousness.
1967 - The Six Day War.
1967 - Israel gains control of East Jerusalem.
1968 - Liberation theology begins at Second Latin American Bishops' Conference.
1971 - East Pakistan secedes from West Pakistan to become Bangladesh.
1975 - Incorporation of Sikhism into the Republic of India.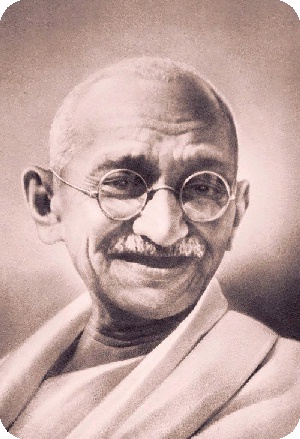 1978 - John Paul II becomes the Pope in the Vatican.
1978 - Louis Farrakhan forms his own sect of the Nation of Islam.
1979 - Islamic Republic established in Iran under Ayatollah Khomeini.
1980-92 - Falasha migrations from Ethiopia to Israel.
1982 - The film "Gandhi" is released. It is considered to be the greatest religious movie of all time. It won 8 Oscars and the Academy Award for Best Picture.
1987 - Palestinian Islamic movement Hamas founded.
1988 - Cardinal Joseph Ratzinger is charged with molesting a choirboy by the Italian & German police.
1989 - Dalai Lama receives Nobel Peace Prize.
1990 - The United States declares war on Iraq, but later backs down because of fears of "another Vietnam".
1992 - Militant Hindu nationalists destroy mosque at Ayodhya, the birthplace of Rama.
1993 - Pope John Paul II says that "Condoms are evil tools of the Devil."
1993 - "Schindlers List" is released, a film about a German Catholic businessman who was instrumental in saving the lives of over one thousand Polish Jews during the Holocaust. The film won 7 Oscars and the 1993 Academy Award for Best Picture.
1994 - The Taliban gains control of Afghanistan with the aid of the United States.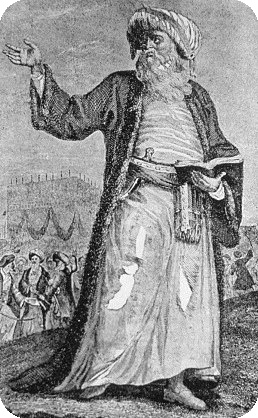 1998 - Pope John Paul II visits Cuba.
2001 - Hindu celebration of Kumbh Mela in Allahabad, the largest religious gathering/ceremony in world history.
2001 - Sept. 11th, al-Qaeda terrorists destroy the World Trade Centre in NYC.
2002 - The United States declares war against the Taliban in Afghanistan.
2003 - March 18th, the United States declares war against Iraq.
2003 - The Iraq Civil War begins.
2004 - The Passion of the Christ upsets box offices and viewers. The film is banned in many countries for its anti-semitism. It was nominated for 3 Oscars but never won anything.
2004 - Jedi declared an official world religion.
2005 - Pope John Paul II dies.
2005 - Bishop Joseph Ratzinger becomes Pope Benedict XVI.
2005 - A blasphemous cartoon depicting the Prophet Muhammad with a bomb on his head causes deadly riots in the middle east and a consumer boycott of all products from Denmark.
2006 - Mel Gibson makes anti-semitic remarks.
2006 - Israel attacks Lebanon.
2006 - The United States threatens Iran with nuclear war. Iran says it has the right to defend itself with nuclear weapons.
2007 - Documentary exposes the Lost Tomb of Jesus outside of Jerusalem.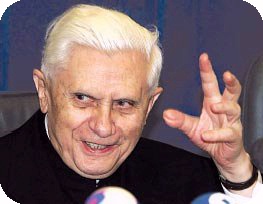 2007 - Right wing evangelist Jerry Falwell dies.
2007 - A British teache is arrested in Sudan for letting a 7-year-old student name his teddy bear Mohammed, a common Arabic name.
2007 - The cost of sex abuse lawsuits against the Roman Catholic Church in the United States surpasses $2.1 billion USD.
2007 - The Taliban captures and kills two Korean Christian missionaries in Afghanistan.
2008 - Religious fundamentalist and Vice-Presidential candidate Sarah Palin's family has a shotgun wedding when her 17-year-old daughter Bristol gets pregnant. The wedding was later called off.
2008 - The Mormon Church is rocked by multiple scandals including polygamy, rape, cult-like behaviour and the arrest of prominent Mormon leaders on charges of conspiracy and sexual misconduct with minors.
2009 - The percentage of religious Jews living in the United States drops 20% over the past 2 decades. Rising numbers of Jews are becoming non-observant, secular or atheist. Approx. half of all Jews in the USA are now secular.
2009 - Pope Benedict XVI signs a record deal with Geffen Records.
2009 - A Dutch university fires Islamic scholar Tariq Ramadan for hosting a show on Iran's state television. Ramadan is a moderate who believes in seeks to modernizing Shariah law.
2009 - Buddhism is the fastest-growing religion in British jails, converting at 8 times the rate compared to a decade earlier.
---
What is a House Prayer?
A house prayer is a spiritual practice wherein individuals in a home or a community gather to worship God. It is a type of worship rooted in the tradition of the Old Testament temple, which was a dwelling place for the holy presence of God. During a house prayer, people are invited to enter God's presence. A house of prayer is a group of people that meet together for worship and to engage in spiritual warfare. It is a way to raise the righteous and join the end-times spiritual battle while cultivating lives that connect with God's heart and emotions to develop daily intimacy.
The word house of prayer derives from the Hebrew term Kodesh, which means "house." It was initially a temple dedicated to God in Jerusalem. It was where the Israelites and people from other nations would worship together like christian pastor Brooklyn NY.
In the Bible, Solomon dedicates the temple to the Lord and prays that God would hear the prayers offered in this house. He goes on to say that the Lord would listen to the prayers of those in this house and also of those outside of the house.
Isaiah 2:2 tells us that a mountain will be established on Mount Zion in the last days, and all the nations will flow unto it. This will be a holy place for all who come to God.
Jesus said in Mark 11:17, "My house will be called a house of prayer for all nations." This was to show that everyone would have access to the house of God (Ephesians 2:19-22). In verse 17, it says that the moneychangers were using the temple for their personal/financial interests and that this caused Christ to chase them away.
In the same way, it is a good idea to remove anything from your home that doesn't honor God or His word. This includes anything that is satanic (abusive, demonic, or evil) and idolatrous (idols, pictures, video games, clothing with skulls or other death imagery, dream catchers, etc.).
Old Testament temple was a dwelling place of God's holy presence
In the Old Testament, a temple was a dwelling place for God. It was the dwelling place of the Holy Spirit and where God spoke to His people. The Tabernacle was also a dwelling place for God during the time of Moses.
The Bible refers to several different types of temples. These include Solomon's Temple, the Tabernacle, the Temple of Priests, the Temple of Women, and the Temple of Israel.
While Solomon's Temple replaced the Tabernacle as the dwelling place of God, the Tabernacle was still used by the Israelites during the Exodus. The temple and the Tabernacle were designed as temporary dwelling places for God.
The Old Covenant sacrificial system gave the people a way to atone for their sins. However, the Old Covenant's sacrificial system was obsolete after the New Covenant of Redemption. Instead, the Lord would offer a final sacrifice through Jesus.
According to the NT, all believers are temples of God. We are a part of a great temple filled with the Lord's glory.
Turning a church's prayer ministry into a house of prayer
Turning a church's prayer ministry into a place of prayer is not simply adding an extra service to the weekly worship schedule. It requires a significant shift in how the church perceives and pursues devotion.
Prayer is a crucial part of our spiritual life. It is the source of fuel that powers Spirit-inspired mission accomplishment. Moreover, prayer has the power to transform our lives. First, however, we must be deliberate in our efforts. If we are not intentional, we will likely pray haphazardly.
In the early days of Christianity, Jesus' followers joined in prayer. They prayed for protection from persecution and threats and an increase in the infilling of the Holy Spirit. The result was a robust leadership culture.
In addition, the early church leaders prioritized the word of God. They sought to know Christ and to empower the apostles.
Despite these tenets, the world is a very different place than it was in the early days of the Christian faith. Today, people seek to solve problems with human reason.
The Quest For Life's Answers
Life happens and when it does, it sometimes doesn't have any reasons for happening, nor does it usually give answers as to what will be the outcome of said happenings. At Religion.lilithezine.com, many topics based on the views of various religions and philosophies are covered. In essence, it's a portal of alternative life thoughts and mindsets contributed by other websites and their authors--of which perhaps Bible Resources.org is the most notable. Loaded with what some consider as controversial issues in the Bible, the reader starts on a journey to finding meaningful answers to the questions that they may have.
As the site's specialty is giving readers a look at the many questions asked and answers found in the Judaeo-Christian Bible, you'll never be bored with what you find. Yes, you may not necessarily agree with some of the views expressed in this religious literary work; however, they are applicable to those who apply them to own lives. In the never-ending quest to find practical, faith-based answers to the questions generations through the century have asked, the answers are readily available.
Some of the topics touched and taken right out of the Bible include what does God say about:
Abortion
Alcohol Addiction
Drinking Alcohol
Drug Addictions
Homosexuality
Serving in the military
Pornography
Suicide
Terrorism
God, Himself

Other topic questions that readers often find answered in the Bible include:
Why am I here on this earth?
What is my identity, who am I really?
What purpose does God have for me to accomplish or fulfill?
What is my destiny in life?
Does God have a plan for my life?
Does God really care about my life?
Does God even exist?

There's much written in books about what the Bible says, however, few of the books have been written by those who adhere to the Bible. If you notice, many religions, philosophies and cultist meanderings have books that express their view or their mindsets, but they always start first by quoting what the Bible says. Whether they agree or not, something innately draws them like a magnet and causes people to inadvertently state what the Bible says on any given subject.

Today, the Internet is full of voices. Voices on the webpages, voices in blogs, voices in video downloads, voices on smartphones and voices everywhere. Mostly, they are voices trying to get the public to buy their wares. However, at websites such as this one, the various views are presented equally. It's up to you now to find the Truth yourself on an experiential basis.

One thing for certain, just as the Judeo-Christian Bible states, "If you stay in My Word [the Bible], and do My Word, you shall know the Truth--and the Truth that you know, and act upon, will set you free." Visit this website now, and check it out! You just might discover the answers to some of your questions.
Internet Movements to Spread Christian Faith
The Internet has proven to be a valuable resource in spreading information around the globe in a short period of time. People who want others to join their causes or hope to evangelize to people who otherwise may not have the chance to attend sermons can use the Internet to reach others and share messages of hope, love, and inspiration.
The online arena continues to be used by religious leaders like David E Taylor and others who preach beyond a physical church building. You can listen to these sermons and take part in other virtual church-sponsored activities by going to the pastor's website today.
Learning about the Religious Leader
Before you listen to the sermons or take part in any of the other website activities, you may want to know more about the man who is preaching to you. When you go to the website, you can click on his name and read more about his background and about his particular religious beliefs.
Based on what you read, you can decide if you want to explore his messages further or if you are ready to read the other material available to you online. You may discover information that could change your established beliefs right now or details that affirm the way you already believe.
Blog Posts and More
The pastor's messages are available through the website's blog posts. The posts go into detail about the messages available each week and also about the Bible and Gospels in general.
The website also makes available a link for getting to know Jesus and the faith better. This information also gives you some background on what caused the pastor to leave behind his life of crime and depravity to start preaching and spreading Bible messages to people.
You may want to know if others are following the message of the website like you. You can use the link for Miracles in America to discover the works of the church and what other people have been helped by the ministry. This information could help you feel more confident about your choice to follow religion online rather than attend a physical church.
Ministers and religious leaders continue to use the Internet to spread their gospels. You can find out if the ministry is right for you and if you are aligned with the faith of the group by exploring the message and the leader itself on the pastor's website.